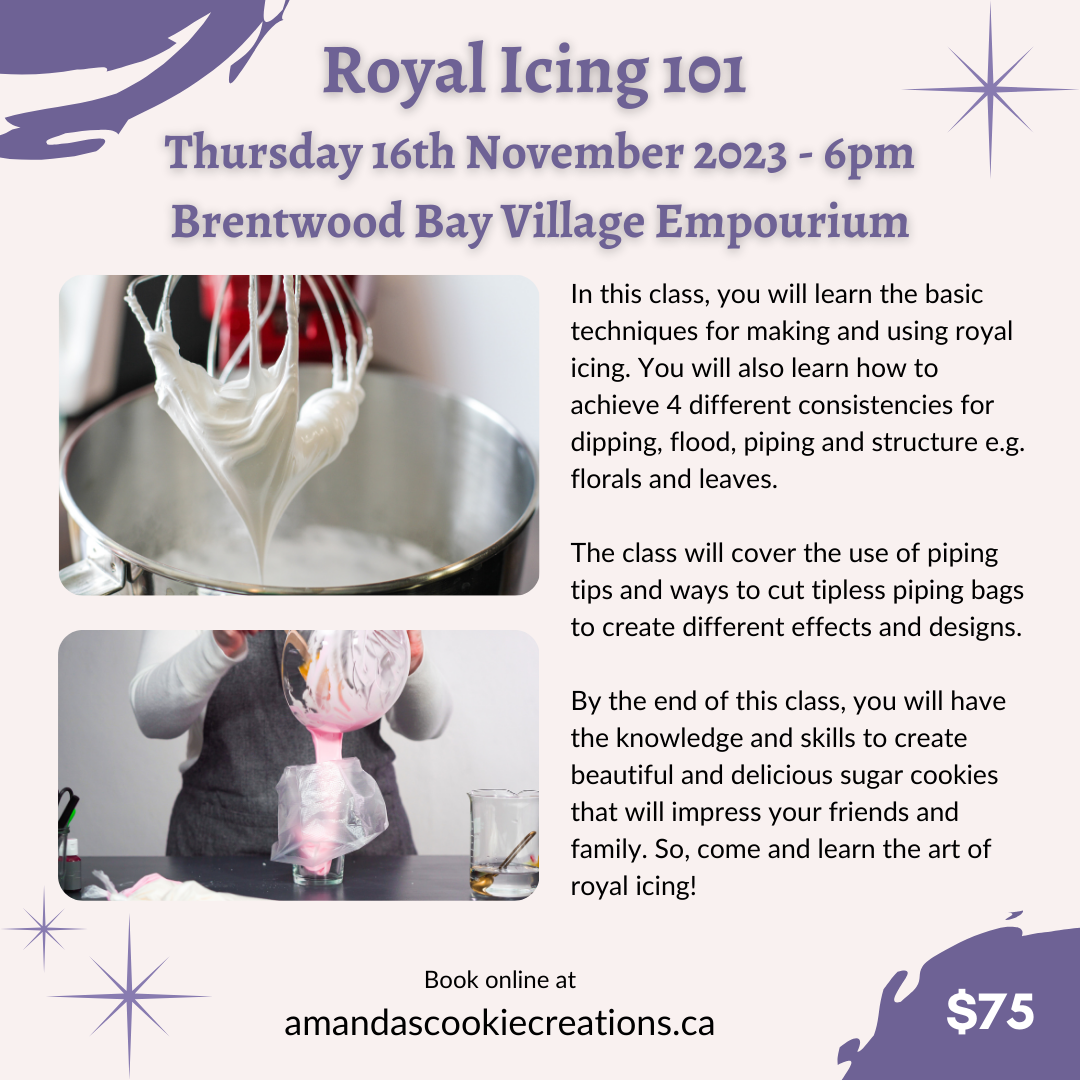 Do you struggle with your royal icing?  Are your consistencies all wrong?  Come join me on Thursday 16th November at 6pm to learn more!  In this class, you will learn the basic techniques for making and using royal icing. You will also learn how to achieve 4 different consistencies for dipping, flood, piping and structure e.g. florals and leaves.
We will cover the use of piping tips and ways to cut tipless piping bags to create different effects and designs. By the end of this class, you will have the knowledge and skills to create beautiful and delicious sugar cookies that will impress your friends and family. So, come and learn the art of royal icing!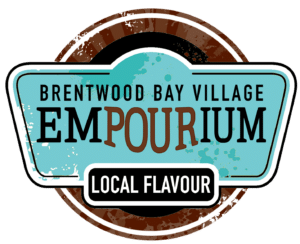 This class will be held at the Brentwood Bay Village Empourium, right in the centre of the village with plenty of free parking. A complimentary beverage (wine, beer, cider or hot drink) as well as an individual plate of snacks will be included in the class fee. Additional drinks will be available to purchase.
This is a smaller class size and spaces are very limited, so go ahead and sign up today.
** CLASS WILL BE RUN ACCORDING TO COVID-19 PROTOCOLS AT THE TIME.  SEE OUR EVENT FAQ FOR FURTHER INFORMATION. **